Hello everyone,
Tatertot, Kayla here. I've hijacked Tater's blog again to give you all a little treat!
Since, July is almost here I figured ya'll could use a new desktop to dress up your 'puter, so I whipped up some desktops with our FAB newly released collab - Yankee Doodle Doo.
bundle link
,
kit link
,
wordart link
And here's your desktop freebie: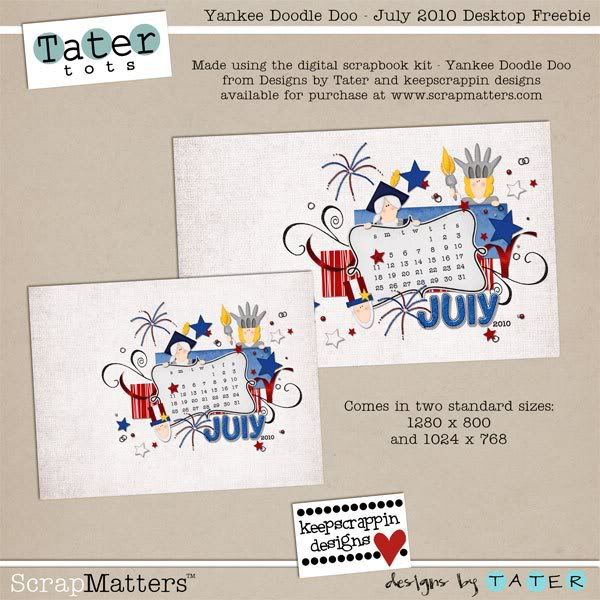 Download freebie
here
If you like what you see, make sure to stop by the
SM store
and grab a copy of this kit for yourself. It's a very versatile kit - great for holiday photos, boy layouts, and all those everyday memories too.
Enjoy! and keepscrappin'
Kayla