Well, the iNSD Celebrations is finally here...and the designers at SM have been super busy!!! We have lots and lots planned...so let's get right to it...

I'm releasing a brand new kit today at ScrapMatters...just in time for iNSD. This kit along with everything else in my store is 40% starting today through this weekend. This kit...well let me just say that's it's all about the boys this time!!! Take a look...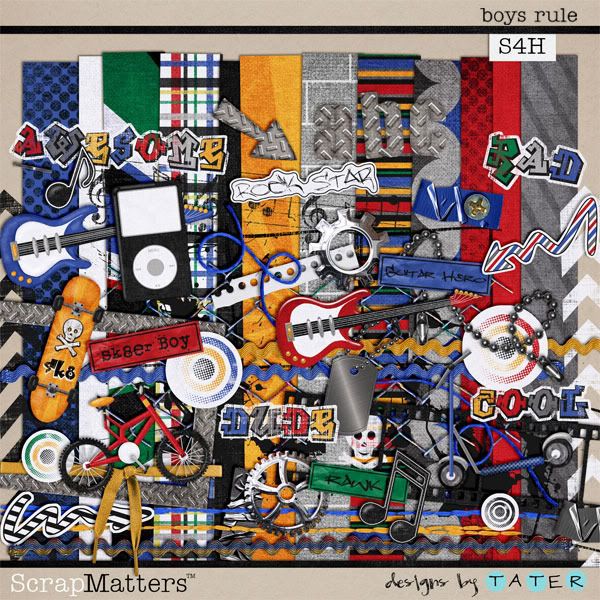 I LOVE the "punk" feel to this kit!!! It's filled with tons of "boyish" elements for you to reach for again and again. Trust me...you'll get many uses out of this one. And in honor of the iNDS celebration it is 40% off through this weekend only!!! You can find it here in my store at ScrapMatters.

Let's see what my Tater Tots and the ScrapMatters CT did with it...

LO by Lisa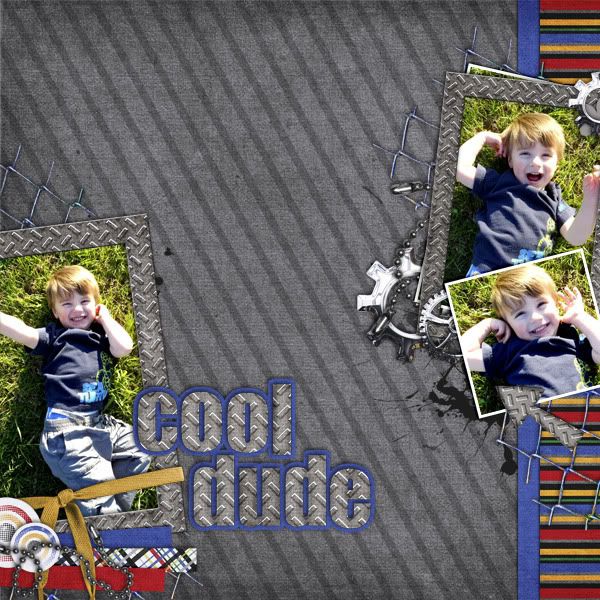 LO by La'Shawn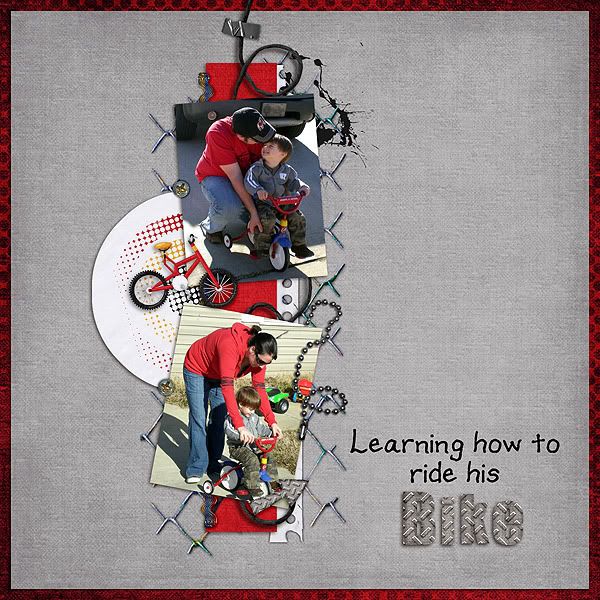 LO by Becca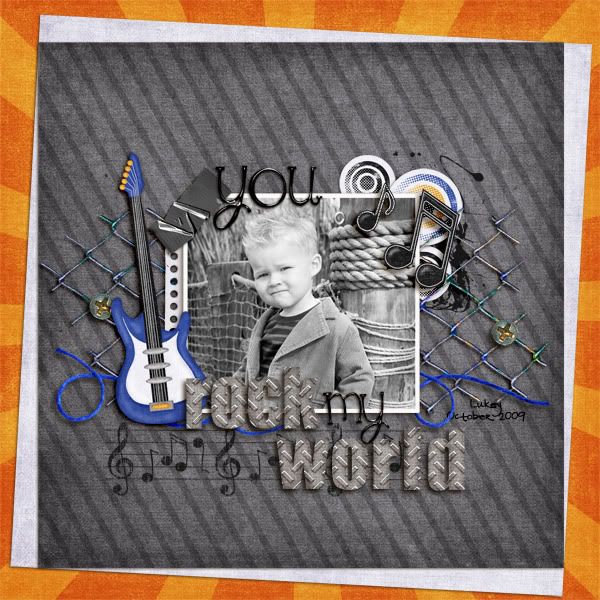 LO by Adrienne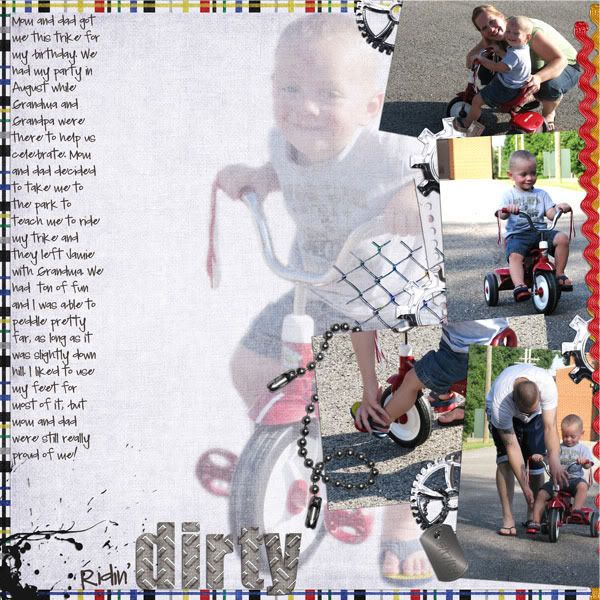 LO by Chel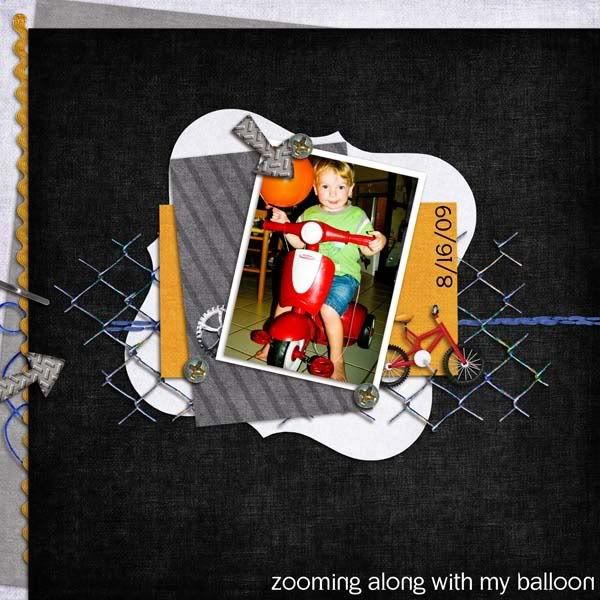 LO by Kayla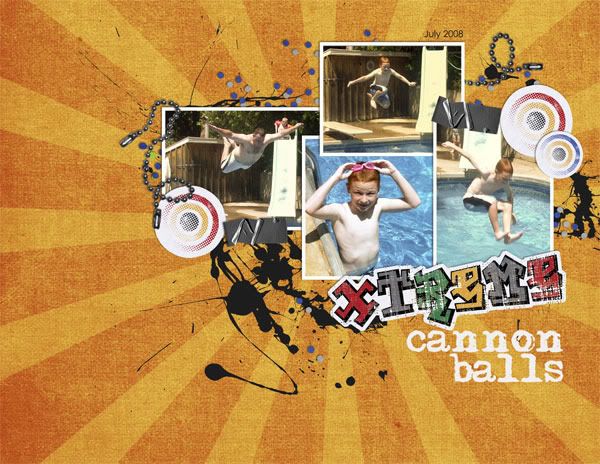 LO by Tina



Love...love...love what these girls did with this kit!!!

Ok...so let's see....Oh yeah...on Saturday I will be hosting a couple of rounds of BINGO at ScrapMatters!! So please stop by and play along with me. I will be hosting one round at 10:00 am central time and another round at 10:00 pm central time. For more information on BINGO and how you can play along...click here.

And if you want more infomation about what's going on at ScrapMatters for iNSD check out the following ads...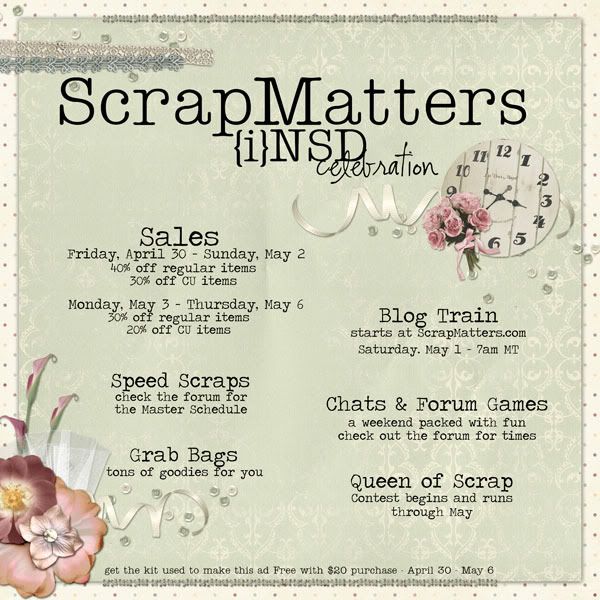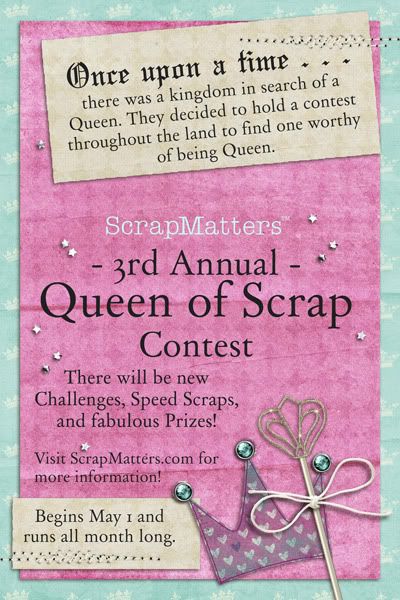 My Tater Tots wanted to take part in the iNSD celebrations so they all got together and created one FABULOUS freebie for you today...take a look...

(Download Here)



Can you believe...they created a total of 9 templates to giveaway to you absolutely free!!! It's for a limited time only though so grab'em now!!!

Well...that's all for now...I'm off to go find some iNSD Sales myself!!! Have a great iNSD day!!!