Hey everyone,
Tatertot Kayla here... shhh...don't tell Tater that I'm hijacking her blog today.
I used some of her fabulous kits and alphas to make these March desktops for you all to pretty up your computers with.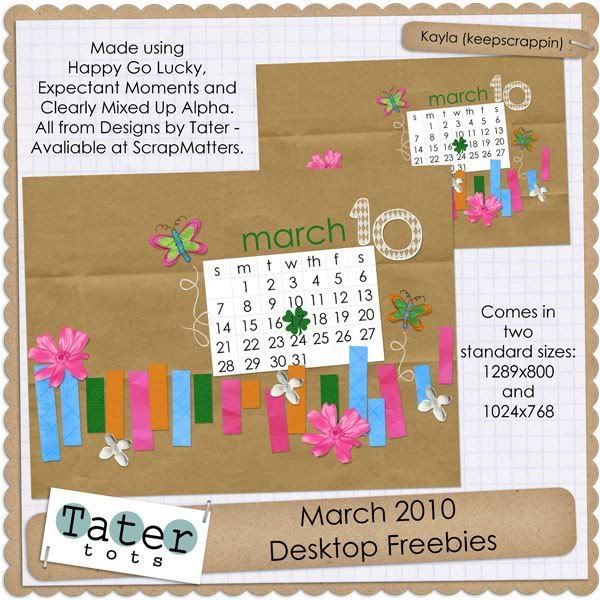 Like 'em? Well then you can download them
here
.
And if you want to use some of these great products on layouts of your own, you can purchase them in Tater's store at Scrap Matters
here
.
Enjoy and keepscrappin'
P.S. Don't forget to leave some love if you download, so I'll make some more for you next month. :)