Hi there...yes I've been a bad blogger the past couple of weeks. Life around our house has been really busy lately.

I wanted to pop in real quick though and show you something. My son turned 6 this month and this past Saturday was his Birthday Party. He was wanting a Tranformer themed party so I made him dress up in his Bumblebee costme that he had from Halloween last year and I took some action shots of him so I could put his picture on the invitation. Then I decided to go ahead and make some matching treat toppers to go on his goodie bags...take a look...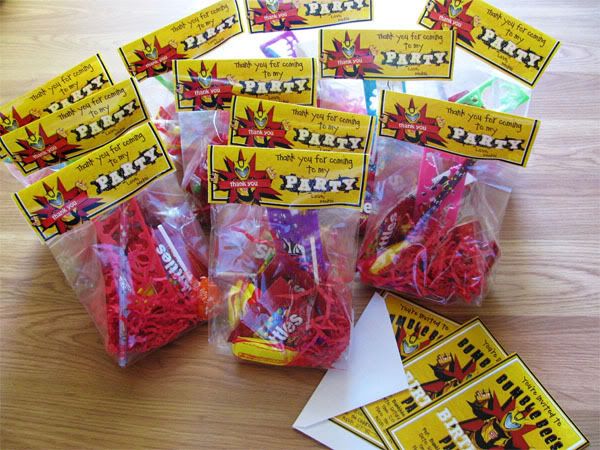 I think they both turned out pretty well...and he was really excited about them. I used a kit called Incredi-boy by Britt-ish Designs and GG Digital Designs. You can find the kit here at ScrapMatters!!
Ok...that's it for me for now. I've got to get back to my design work. C-ya!